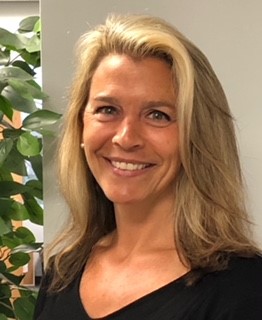 ROLE/FIRM: Vice President of Marketing at Performance Improvement Partners (PIP)
Every month, we will feature an active member of the ACG New York community in a brief interview. Reflecting industry insight and personal perspective, this feature will introduce industry leaders and offer advice on the tools you need to succeed in the ever-changing middle market.
1. Quick Basics – Role/Firm/Focus/how long have you been an ACG member?
I have been with Performance Improvement Partners (PIP) since 2010 and am currently Vice President of Marketing.  PIP has been providing IT solutions to Private Equity Firms and their portfolio companies since 2003. Our exclusive focus is private equity, so we understand the industry.  We design pragmatic IT solutions that create business value for our clients at all stages of the ownership cycle. I lead the marketing and inside sales function at PIP, which is primarily focused on building and maintaining client relationships as their trusted advisor.
I have been an official member of ACG since 2013 but have been actively involved with ACG New York through my firm since 2010. I currently chair the Marketing Committee, and leading up to this I have been a member for a few years. One of my many priorities is working with the ACG New York leadership to transform the role of Marketing to a function that is instrumental in the execution of the go-forward strategy. A key focus is providing middle market deal making professionals with productive, efficient networking and educational opportunities.
2. What do you think are the biggest obstacles in the middle market today?
Despite the large pools of capital, valuations are at an all-time high, so there is more pressure to improve the value of a company through operational improvements.  I wouldn't say it is an obstacle as much as a challenge. We have seen an increased importance in understanding growth opportunities pre-acquisition and a more stringent vetting of risks.  In response, our PE clients are performing more complex IT diligence workstreams with a focus on the target acquisition's ability to scale and identifying the investment requirements needed to support this objective.
Post-acquisition PE professionals are applying innovative value creation strategies early on in order to increase exit value.
3. How has ACG helped you in your career?
ACG New York has been invaluable to me both personally and professionally.  I have met incredible people through ACG New York that have had a positive impact on my life.  I continue to enjoy building relationships through the ACG membership. On a professional note, ACG New York provides a platform that is second to none for networking, offering opportunities to meet deal making professionals across the spectrum.  Our firm has benefitted over the years by capitalizing on these opportunities to expand both client and partner relationships.
4. Can you tell us about your greatest success storty/proudest achievement?
My proudest achievement with ACG New York is still a work in progress.  As Chair of the Marketing Committee, I am working with a great committee to reinvent ACG New York marketing and communications to be well orchestrated and inclusive across all initiatives and activities.  As ACG New York leadership continues to make positive changes through new and improved initiatives, our committee will work to ensure consistent, unified messaging and content.
My proudest achievement personally is raising and supporting my three children who never cease to amaze me!
5. What changes do you foresee happening in the middle market in the next 3-5 years?
There are some significant changes both domestically and internationally–the tax policy, regulatory environment, trade and immigration restrictions, global growth, to name a few–with varying opinions on the impact to the economy.  A high percentage of the business community predict accelerated economic growth and increased competition in the M&A space well beyond 2018. It will be interesting to see how these changes affect the middle market.
https://www.acg.org/nyc/news-trends/thought-leadership/member-highlight-jennifer-white